What is brnsoc.?
brnsoc. lays connections between brain science and sociology. The website is compiled by Margreet Brandes, sociologist/researcher.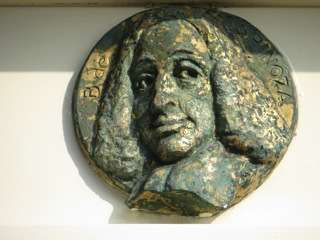 Spinoza and walking through Amsterdam
On the website under 'a'dam-spinozawalk' along the Amsterdam canals a lot about Spinoza and what was going on in the Amsterdam circles in which he took part. With the map and description of the locations anyone can walk through Spinoza's Amsterdam. More to see in Rijnsburg (Spinozahuis), Voorburg (Hofwijck), Amsterdam (BPH-library) and The Hague.

map with locations (Amsterdam) dutch
discription of the locations (Amsterdam)
A'dam Spinozawalk; historic backgroundinformation


Sociology
sociology is about sociologists of the 19e century: Hegel, Marx, Max Weber.

Neuroscience
brein is set up as an article of 6 pages. pages 1 and 2 are over brain circuits, chakras, evolution, addictive substances, society and religion. pages 3 and 4 character, emotions, genes, epigenese, psychiatry, psychology and how to influence and change one's own brain. Finally the pages 5 and 6 .